Be Nice to People. Do Good Work.
Hey there - my name is Meg Prejzner, founder here at Hackett Brand Consulting. As I work with you, my goal is simple:
Help your brand push beyond what is to see and unlock the potential of what it can be.
Since you're here, I'll share a bit about myself:
I've lead award-winning brand redesigns, PR Campaigns valued at more than $500 Million and nationally-recognized event and social media activations.
For the past 10 years, I've been leading brand strategy, digital marketing and PR for some killer brands across the nation to do just that. My work has spanned more than a dozen industries and even more organizations as I've worked with everyone from globally-recognized, Fortune 500 companies to independent local retailers and independent entrepreneurs.
An avid enthusiast of all things outdoors & adventure, I carry my passion for pursuing just about anything that will keep me conquering literal and figurative mountains into my work.
Today, I lead every account here at Hackett Brand Consulting, and am lucky enough to work with my husband who leads research and development, strategy support and public relations, as well as a team of incredibly talented consultants to bring well-rounded support.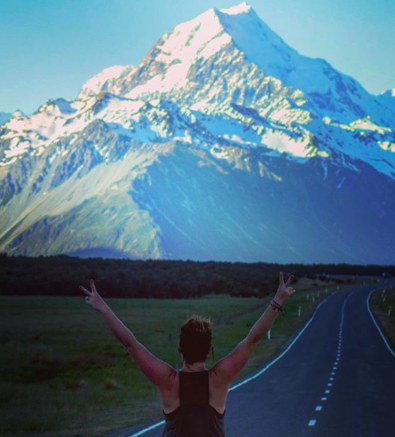 Why Hackett Brand Consulting?
Hackett Brand Consulting was started because I knew we could help businesses unlock incredible success through strategic branding & marketing support. That's the short version.
The long version is kind of a windy road that spanned more than 10 years, several cities and bungee jumping experience that literally allowed me to finally let go. .
After several leadership roles and 10+ years leading PR and branding, knew I was meant to go down a different path - I knew I was meant to start my business… Today, I am lucky enough to help others grow theirs.
They say it's all in a name
With the seed planted, I was still working as a Brand Director when my husband and I took a trip to New Zealand at the epicenter of adventure. One day we found ourselves strapped together readying ourself to bungee jump hundreds of feet into the river below – a feat for those, like myself, that are afraid of heights.
Standing on that bridge, looking over that river, knowing we had to choose to let go and no one was going to push you, and choosing to jump changed something in me. More realistically, it really just brought out that lingering feeling was already there and put it front-and-center right smack in my face.
In those moments following, I knew I wasn't going to go back to my normal job and ignore that growing feeling. I knew, that just like standing atop that bridge, I needed to let go.
When I got back, the universe aligned sent me the clearest sign — the office I was working for moved (something, if you believe it or not, that happened to be exactly the year before). This was the sign I needed to take the leap.
One week later, we founded Hackett Brand Consulting … named after AJ Hackett Bridge.
So whether you're looking to start your small business marketing strategy, are in need of a Denver Marketing Consultant to build a kickass brand for your business, or just want to know a great place to hike and then grab a beer in Denver, give me a shout at meg@hackettbrandconsulting.com.